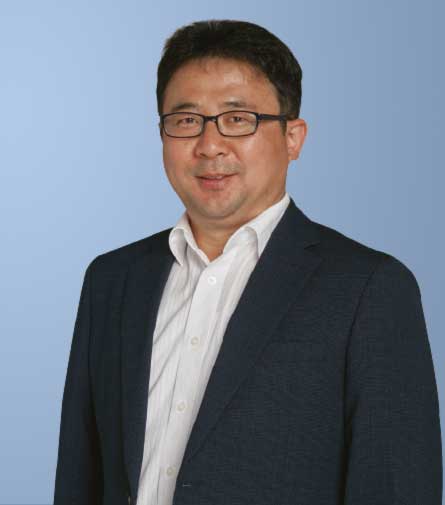 Hongmo Je, CTO
Headquartered in San Jose, StradVision is a pioneer in vision processing technology. Their work supports safe Advanced Driver Assistance Systems (ADAS) and self-driving solutions by making the core perception technology approachable, reliable and viable.
Perception is the most critical component for ADAS & AVs. While there are various sensors available to perceive surrounding objects, from cameras to LiDAR (Light Detection and Ranging). However, for ADAS, cameras are the most feasible option. There are pros and cons to camera perception, but it can be offset with robust software and deep learning-based networks, such as StradVision's SVNet. "Cameras are not a panacea for automotive perception, but when it comes to ADAS, the camera is more than enough to run sophisticated functions—such asobject, lane, and free space detection," says Hongmo Je, CTO at StradVision.
StradVision's perception solution, called SVNet, is a deep learning-based network/software that leverages Deep Neural Network (DNN) and AI technologies to detect objects, pedestrians and other vehicles in real-time. This exponentially increases safety. Usually, deep learning-based software is large, heavy and does not fit into a small chipset inside a vehicle. Furthermore, not everyone can afford a quasi-computer that costs $5,000 U.S. to have an ADAS option.
"The beauty of SVNet is we compressed it to the point where the network can fit inside and run on virtually any automotive-grade hardware, whether it is a budget chipset or high-end chipset equivalent to a good computer. That's why StradVision successfully has brought SVNet to full production mode all around the world, from Levels 2-4 autonomy," Je explained.

In addition, StradVision is working hard to streamline data labeling. It is manually done by people to feed software with object details. However, the process often involves certain human-induced errors that might put safety at stake. StradVision makes SVNet safe and reliable by automating 97% of the task of labeling. In the process, it gets the job done 8 times faster than the conventional method. This will be revolutionary in the automotive industry, as it will liberate people from drawing one box after another, ad nauseam, while avoiding the chances of human error.

With its unique value proposition, StradVision has seen growing interest from the autonomous industry. The company's first mass production project was in China and went live in 2019. This project was symbolic because it took place in China, and the automaker chose to use hardware amidst ample challenges and uncertainties. It had been the first time when the automaker used a service based on deep learning, and expectations and requirements were quite high.

StradVision's engineers worked day and night to optimize SVNet to the target hardware. At the end of the day, the company successfully deployed SVNet in China.

These type of success stories continue to happen around the globe. StradVision is planning to steadily maintain and nurture their current mass production projects, while aggressively expanding to target countries for bringing SVNet to the masses.

The company recently launched offices in the U.S. and Germany. On the hardware front, StradVision is constantly enabling their solutions to be available in most automotive grade hardware to provide automakers with more options to successfully deploy ADAS.

From the software perspective, the company is adding various features to further optimize SVNet. "We are sticking to the fundamentals to be the leader in deep learning-based camera perception. Though various companies are diversifying into different verticals to expand their reach as far as possible, from chipsets to simulation, we're planning to stick with what we do best," concludes Je.